Most recently we went in to taste the new menu at California Pizza Kitchen also known as CPK. Best known for their original BBQ Chicken Pizza and BBQ Chicken Chopped Salad, we were happy to see that some of our favorites are still being offered such as their Sicilian Pizza and their Chicken Tequila Fettuccine. My kids love their curly mac n' cheese with a side of edamame. If they finish their meal, I usually reward them with a kid's sundae for $0.99. Here are seven things to try at new CPK! (Some new and non-new items).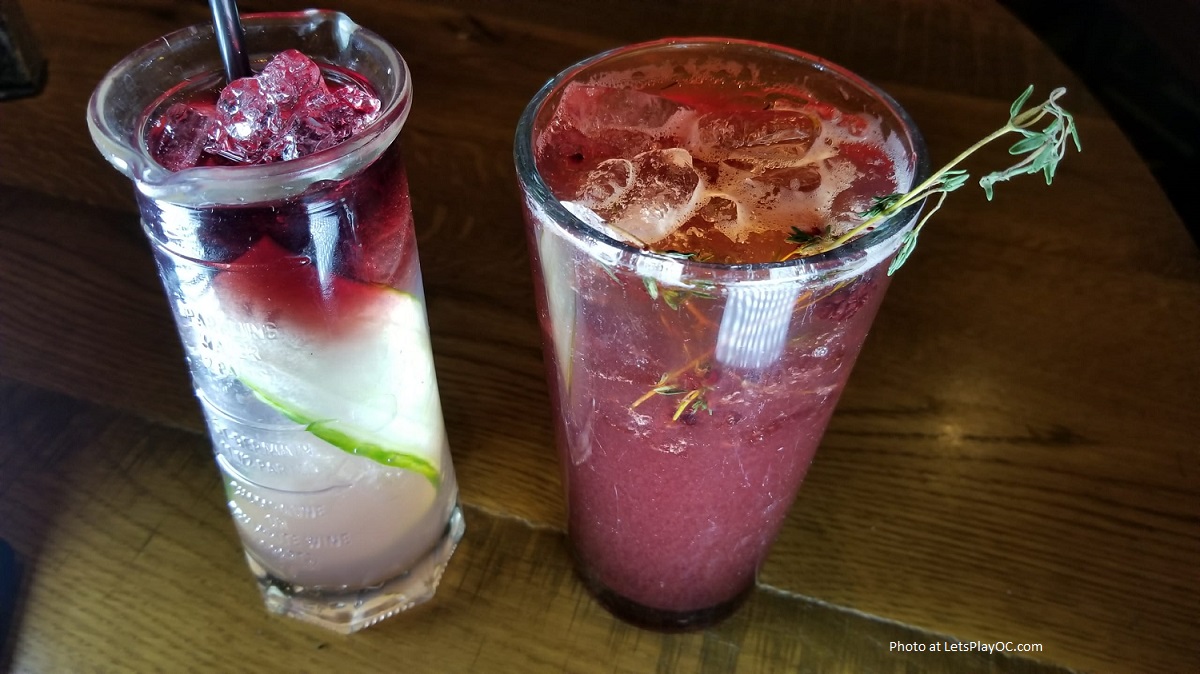 DRINKS:
Seasonal SPARKLING SUNSET SANGRIA is a mashup of merlot and rose. For a non-alcoholic option, BLACKBERRY TEA THYME is freshly brewed Gold Peak iced tea and CPK lemonade hand-shaken with blackberry and thyme sprigs.
APPETIZERS:
Of course, they are still offering complimentary sourdough bread while you wait with an olive oil dipping sauce. (My kids and I always ask for butter). If you arrive hungry, check out their "Small Plates" menu and you will find their CRISPY MAC 'N' CHEESE bites which are lightly fried with panko and served on creamy cheese sauce. Their new SHORT RIB SERRANO FLATBREAD includes spicy black beans, queso quesadilla cheese, pickled red onion, and serrano peppers.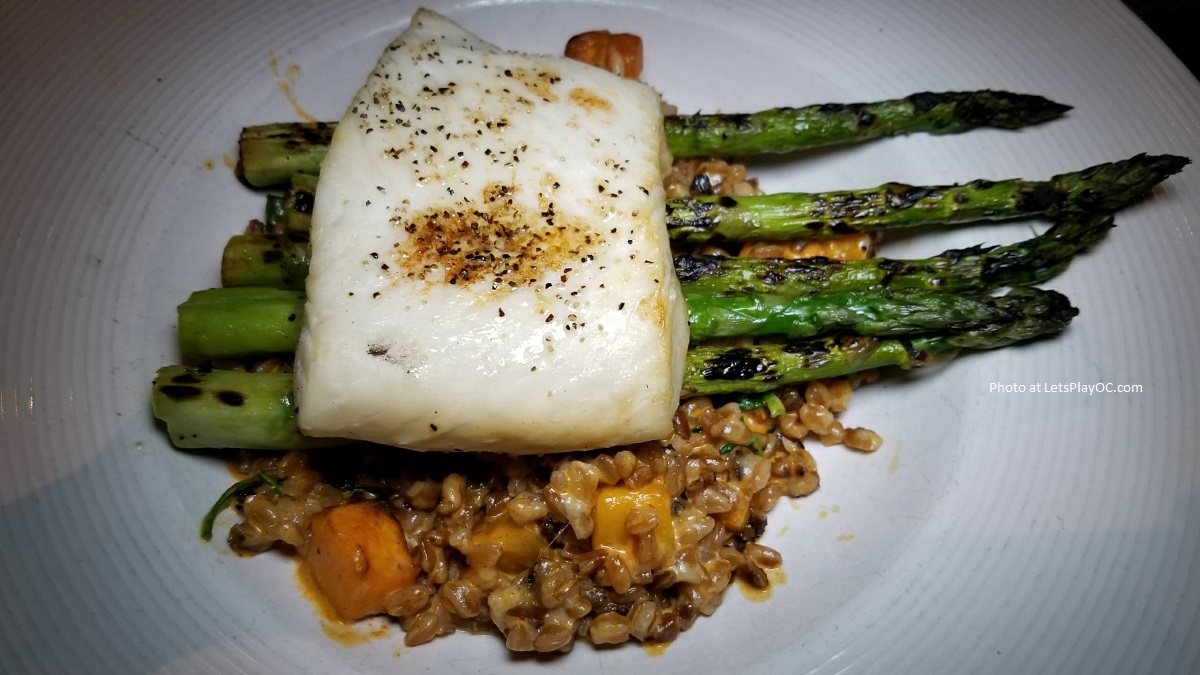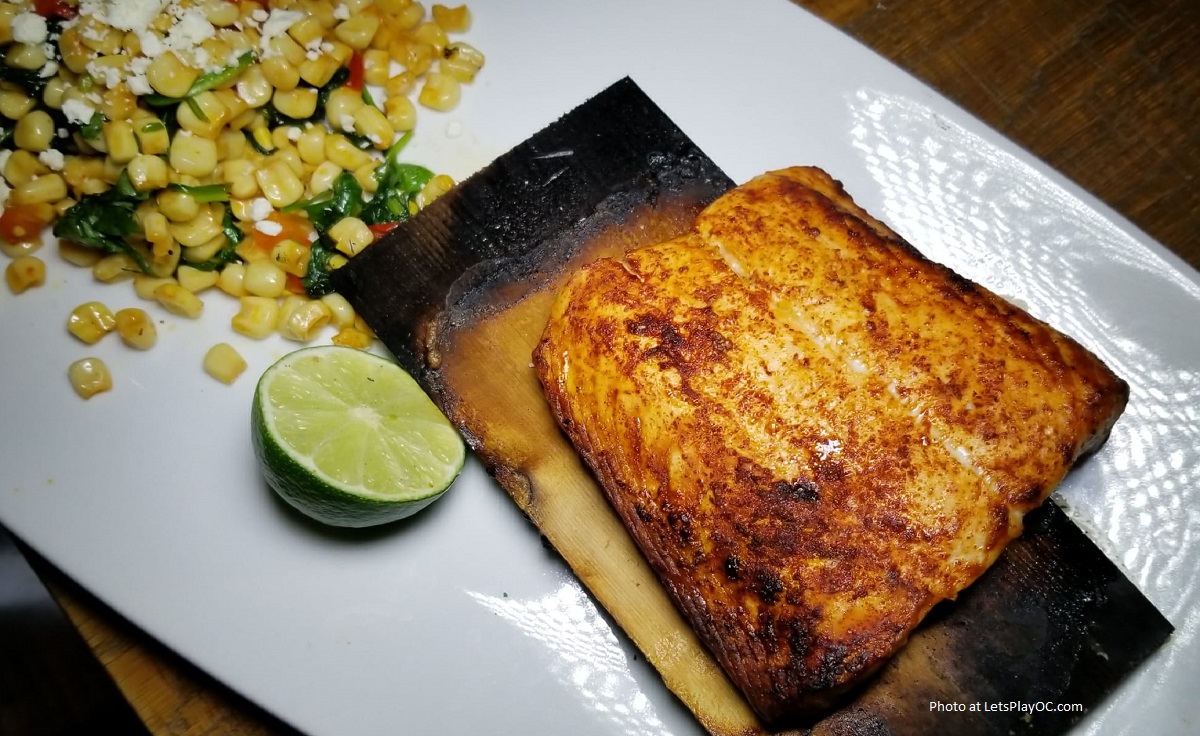 ENTREES:
We currently really, really like fish and here are two that happens to be prepared on a cedar plank. HEARTH-ROASTED HALIBUT is wild-caught North Pacific halibut roasted on a cedar plank with grilled asparagus, creamy farro and butter squash & baby kale. CEDAR PLANK SALMON is North Atlantic salmon roasted on a cedar plank in our hearth oven with smoked paprika and lime. It is served with white corn & spinach succotash and topped with Feta. Both are delicious!
DESSERTS:
Their seasonal pumpkin cheesecake is one of the best. It is so good, it was sold out at our location for the day, but that's okay, because they still had BUTTER CAKE. This is not a new item on the menu and our visit was not just about the new items, but trying new things. The description says it all. "Trust us. Just try it!" It comes out warm and has a side of house-made whipped cream. (Häagen-Dazs vanilla ice cream is optional.) We are hooked! It was one of the best desserts we've ever had! Need a second option? I couldn't resist their RED VELVET CAKE which is frosted with hand-whipped vanilla bean cream cheese and has white chocolate curls. (Also available with Vanilla Häagen-Dazs. )
HOLIDAY PROMOTION
This promotion is still going on until January 1st, 2018. Get $20 when you purchase $100 in gift cards at CPK. For more information, please visit a location near you or visit their website at www.cpk.com!