CircusTrix is the largest operator of extreme indoor recreation parks in the world and has over 300 parks worldwide. We have one right here in Orange County which opened up last year. Your friends and family will have a blast as they run through CircusTrix OC's enclosed 50,000 square-foot facility in Mission Viejo! Wall Climbing, a Ninja Obstacle Course, Extreme Dodgeball, Trapeze, Aerial Silks, and AirDunk are just to name a few! If you love giving gifts for experiences, CircusTrix OC is now offering stocking stuffers, and they're including socks with a gift card purchase. If you know someone that loves CircusTrix, imagine their faces when they see your gift! Visit their website to see all your options, and pick the perfect pair and gift them. ***GIVEAWAY!*** I'm sending one lucky reader a $100 gift card redeemable at the CircusTrix OC location. Get the details below and enter below for a chance to win! Good luck!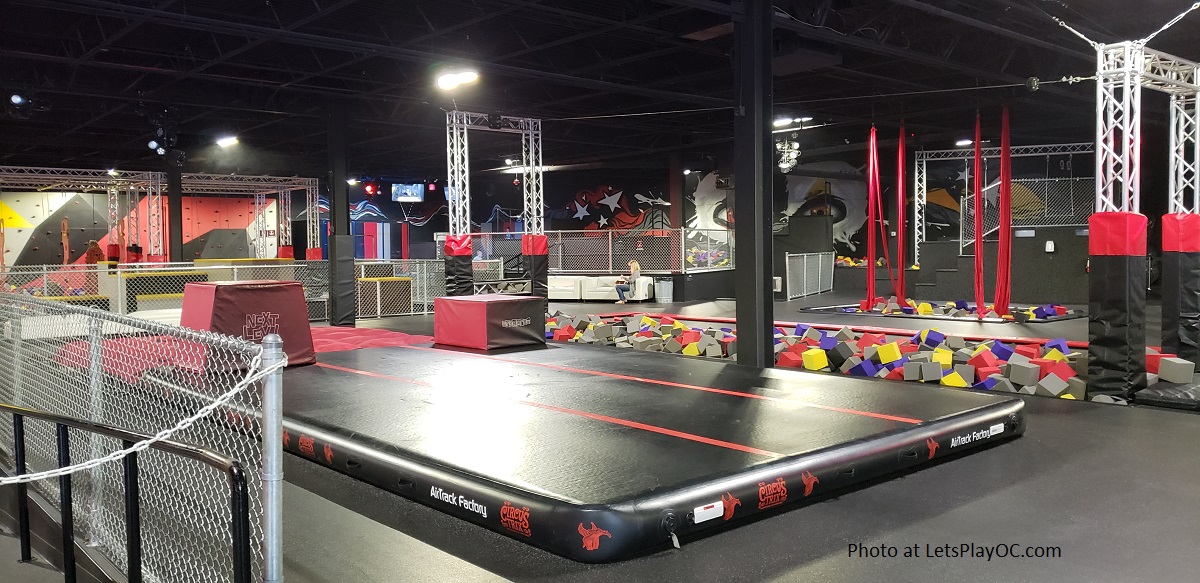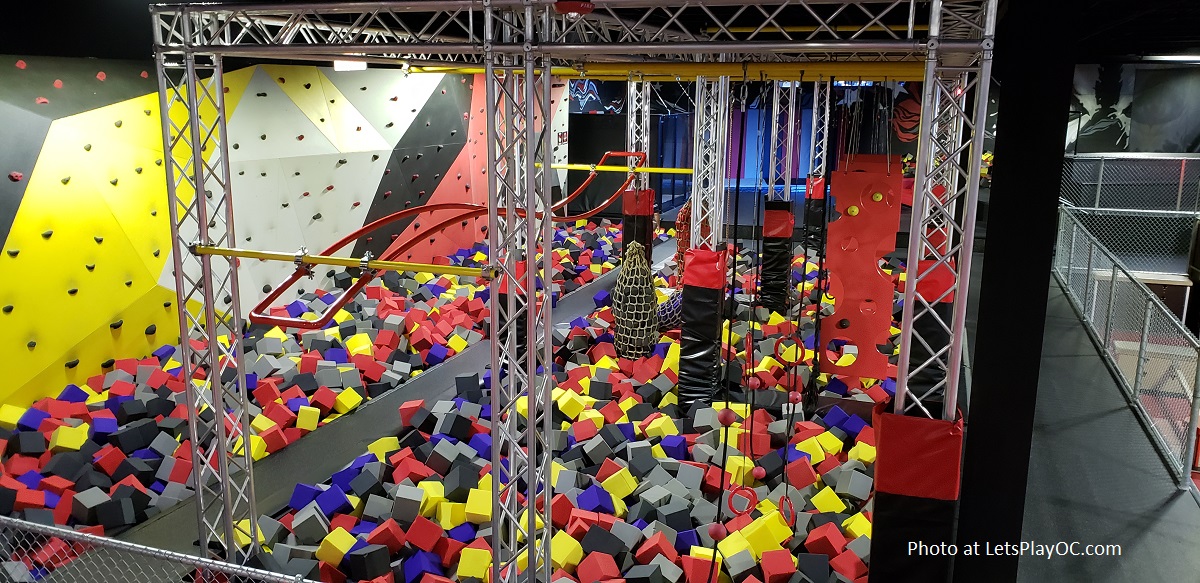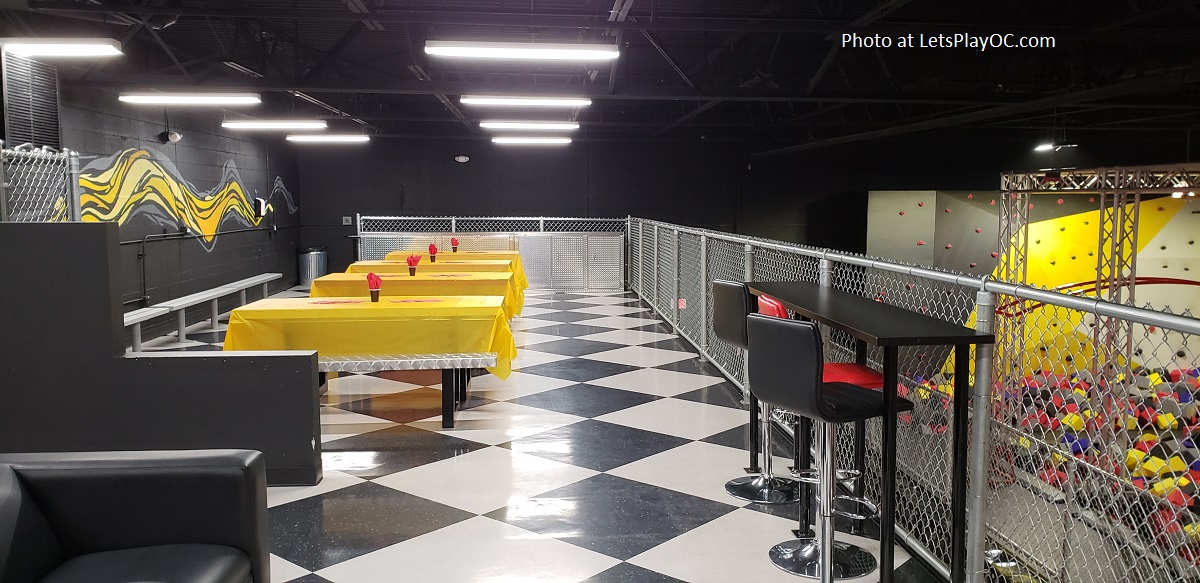 Holiday Stocking Stuffers!
Gift Cards available for purchase online. (Select $25, $50, $75, and $100). Comes with a free pair of socks! (You pick the socks). Click link to order or to see selections >> https://stockingstuffer.defy.com/stocking-stuffer-CircusTrix-OC/

One LET'S PLAY OC! reader will win this prize. Please enter below for a chance to win!
US Residents Only. No purchase necessary to enter. All readers have an equal chance to win, however, you must enter to win. A winner will be randomly selected via RaffleCopter and notified via email. I will attempt to contact the winner for 3 days. If the winner cannot be reached by email, a new winner will be selected the same way. There are several different ways to earn entries. One prize per household. The winner will receive, free of charge, the prize mentioned above. This prize has no cash value and is not available for exchanges. Prizes are not transferable or refundable and must be accepted as awarded. The winner is responsible for any and all other costs and expenses not listed above. Not liable for unclaimed prizes or fulfillment.
---
CircusTix OC
25222 El Paseo Road
Mission Viejo, CA
949-445-1340
www.circustrixoc.com
ADMISSIONS
Monday-Friday Prices
Ages 7 & Over
1 Hour Flight Ticket ………………. $18
1.5 Hour Flight Ticket ……………. $24
2 Hour Flight Ticket ………………. $29
Required Grip Socks ……………… $3
Ages 6 & Under
1 Hour Flight Ticket ………………. $14
1.5 Hour Flight Ticket ……………. $18
2 Hour Flight Ticket ………………. $24
Required Grip Socks ……………… $3
Saturday-Sunday Pricing & School Holidays
Ages 7 & Over
1 Hour Flight Ticket ………………. $18
1.5 Hour Flight Ticket ……………. $27
2 Hour Flight Ticket ………………. $36
Required Grip Socks ……………… $3
Ages 6 & Under
1 Hour Flight Ticket ………………. $14
1.5 Hour Flight Ticket ……………. $20
2 Hour Flight Ticket ………………. $27
Required Grip Socks ……………… $3
Activities
OpenJump: "Defy Gravity at one of the Coolest Facilities in America. Over 50,000 square feet of connected, world-class trampolines in a 60,000 sq. ft facility. Our trampoline grid features over 60 trampolines, including the famous angled wall trampolines, launching decks and a few surprises up in the ceiling to test your vertical."
Ninja Obstacle Course: "Fly through our courses like an American Ninja Warrior".
Extreme Dodgeball: "Become a dodgeball gladiator in our caged dodgeball arenas fully equipped with wall-to-wall trampolines."
AirDunk: "Launch yourself on the trampolines and become the next Undisputed Air Dunk Champion!"
SlackLine: "Try to keep your balance and not look down as you suspend over thousands of foam cubes, this attraction is sure to test your skills!"
Trapeze: "Sail through the air and into a bed of foam".
Aerial Silks: "Experience our aerial silks suspended high above the foam".
Foam Pits: "Perform your tricks on our special 'waterfall trampolines'."