Post written by me for Disneyland. All opinions are my own.
Disneyland did an amazing job for Pixar Fest Celebrating Friendship & Beyond! While the transformation of Pixar Pier at Disney California Park is not ready until summer, the festival is in full force which started this weekend! Everyone has a favorite Disney Pixar movie that they love. I didn't really think about this until attending the Media Showcase, but they all have something in common – They all tell a story about the true meaning of friendship! Woody and Buzzlight Year, Mike & Sulley, Russell & Dug, Nemo & Dory, Lightning McQueen & Mater, Joy & Sadness, and the list goes on! Everyone I know is excited about the collectible new merchandise, the yummy treats, the fun parades, and the amazing new fireworks show. What a wonderful time to celebrate friendships! Here for a limited celebration, the festival is from April 13th through September 3, 2018.
TIPS!
There is a ton to do in both parks. Wear comfortable shoes, dress in layers, and plan your day wisely. Get a locker if you have to. The Disneyland app is a handy tool to maximize your day. (Download it over WiFi before you go). We visited both parks and went back-and-forth to see the parades and fireworks. It is doable in one day, but we didn't leave much room to ride. I wouldn't recommend this unless you are pressed for time. To truly enjoy Pixar Fest, you will need more than one day. I think the best deal right now is the Southern California Deal when you purchase multiple days but the offer expires May 24th.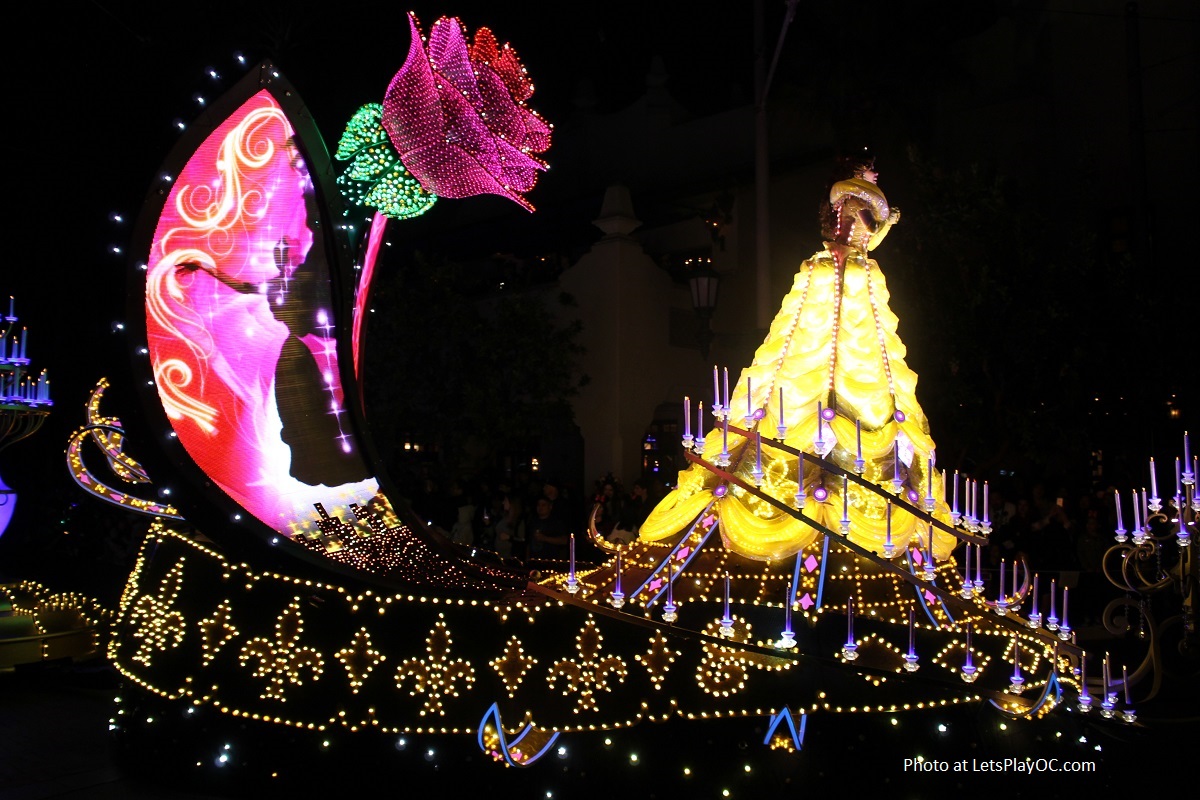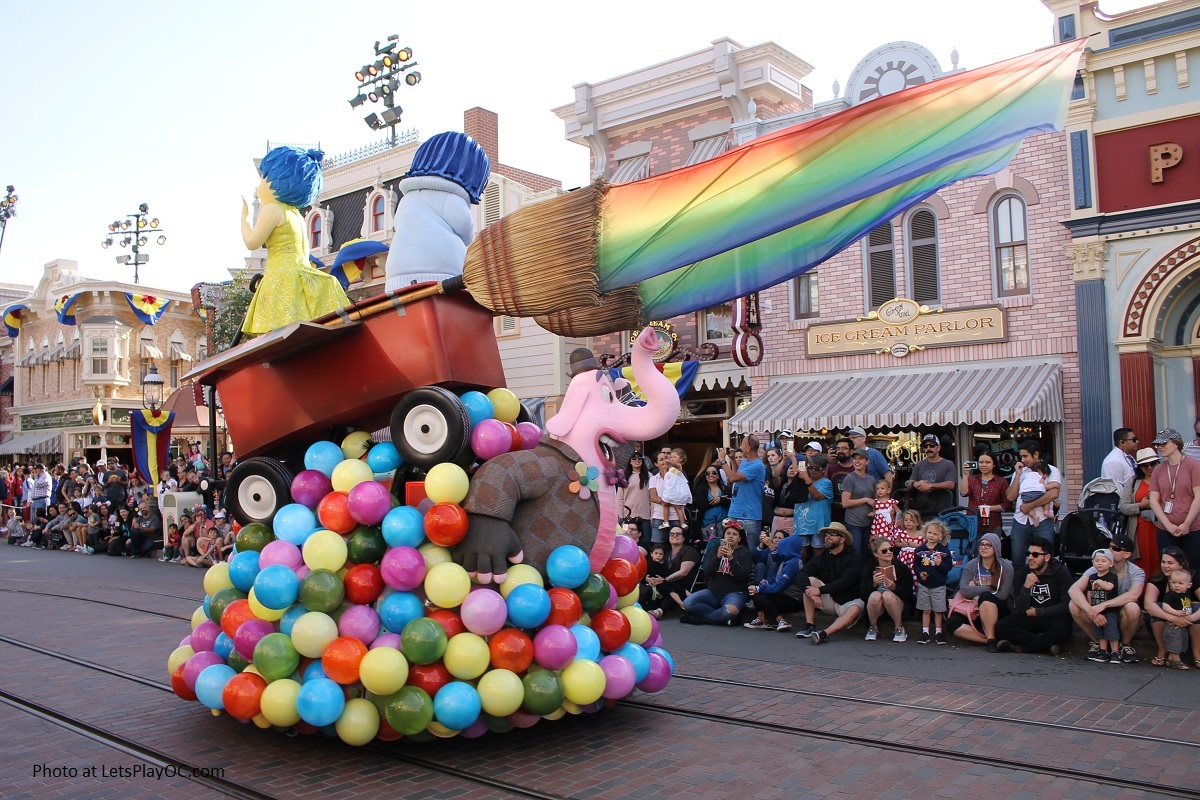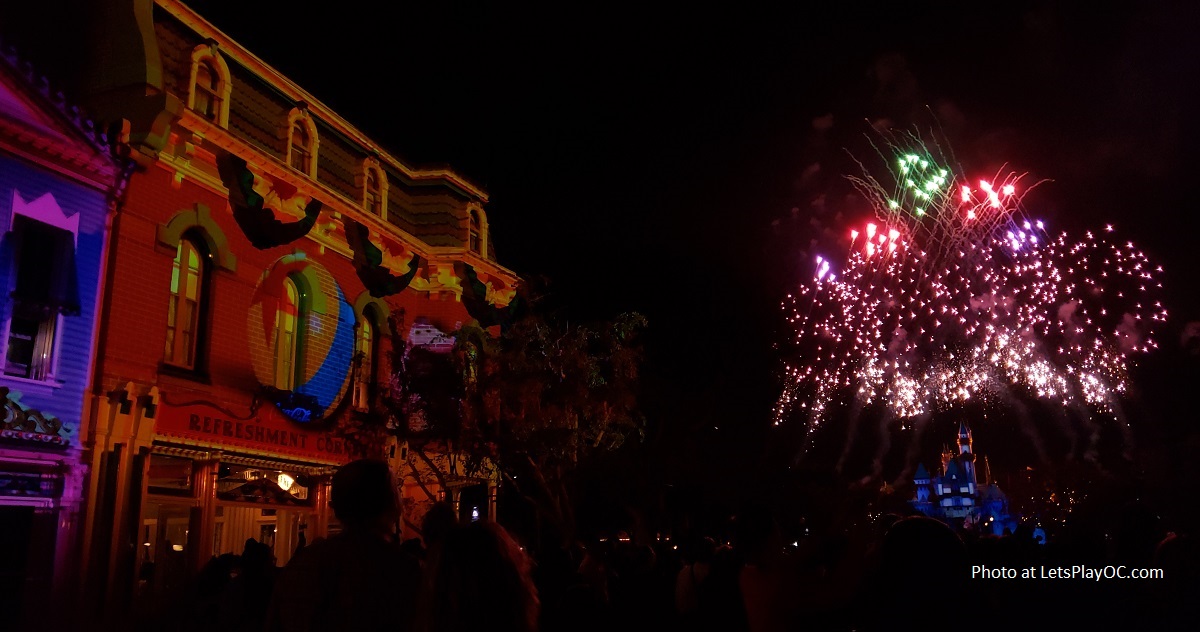 8 Things to Do!
"Pixar Play Parade" is now performing at Disneyland Park for the first time. There are three new story elements featuring the Pixar Lamp and Ball as well as characters from Disney Pixar's "Up" and "Inside Out". Keep an eye out for the 12 feet tall Kevin with Russell riding on his back. Fun Fact: The tip-top of the balloons pulling the Fredricksen house from "Up" is flying above 17 feet.  Riley's rocket wagon from "Inside Out" sits on top of 280 memory orbs.
"Paint the Night" Parade is now performing at Disney California Adventure Park (DCA)! You'll see appearances of Sorcerer Mickey, Tinker Bell, characters from "Monsters Inc", "Cars", "Toy Story", Disney's "The Little Mermaid", "Beauty and the Beast" and more! Hint: In June, new appearances include "The Incredibles".
"Together Forever" – A Pixar Nighttime Spectacular celebrates the bonds of friendships featuring 19 films of beloved characters! It can be enjoyed in various places around the park! For example, if you are standing on Main Street USA, you will see special projections on the buildings not just castle. The same technology is used on Sleeping Beauty Castle and the facade of "it's a small world". Other viewing areas Rivers of America and "it's a small world". It opens with Buzz Lightyear flying above Sleeping Beauty Castle. My other favorite moments were when the Carl Fredricksen's house from "Up" floated across over the castle with balloons, and when the characters from "Cars" raced up and down Main Street USA on the buildings. During the "Coco" adventure, 10 townspeople from the Land of the Dead appears on the rooftops of Main Street USA.
Meet and Greets with your favorite Pixar Pal! At Paradise Garden in Disney California Adventure, you'll be able to meet with some of these characters – Buzz Lightyear and Woody, Russell and Dug, Flik and Atta, Mike and Sulley, and Mr. and Mrs. Incredible. At Disneyland, find Merida from "Brave" in Fantasyland as well as Woody and Jessie from "Toy Story" in Frontierland.
Ride on Pixar Attractions like Toy Story Mania! (DCA), Finding Nemo Submarine Voyage (Disneyland), Buzzlight Year Astro Blasters (Disneyland), Monsters Inc (DCA), and Cars Land rides (DCA) like Radiator Springs Racers, Luigi's Rollicking Roadsters, and Mater's Junkyard Jamboree. You'll want to enjoy "A Bug's Land" at DCA one last time before they leave us! (Flik's Flyers, Francis Ladybug Boogie, Heimlich's Chew Chew Train, Tuck and Roll's Drive Em Buggies). A new Incredicoaster Ride will debut this summer!
Taste themed Pixar-inspired treats throughout both parks including Downtown Disney!
Watch Pixar Shorts in Hollywood Land like "LAVA" and "For the Birds". They will be rotating throughout the celebration.
Shop Collectible Pixar Fest Exclusive Merchandise!
Okay that was more than 8 things to do. What are you waiting for?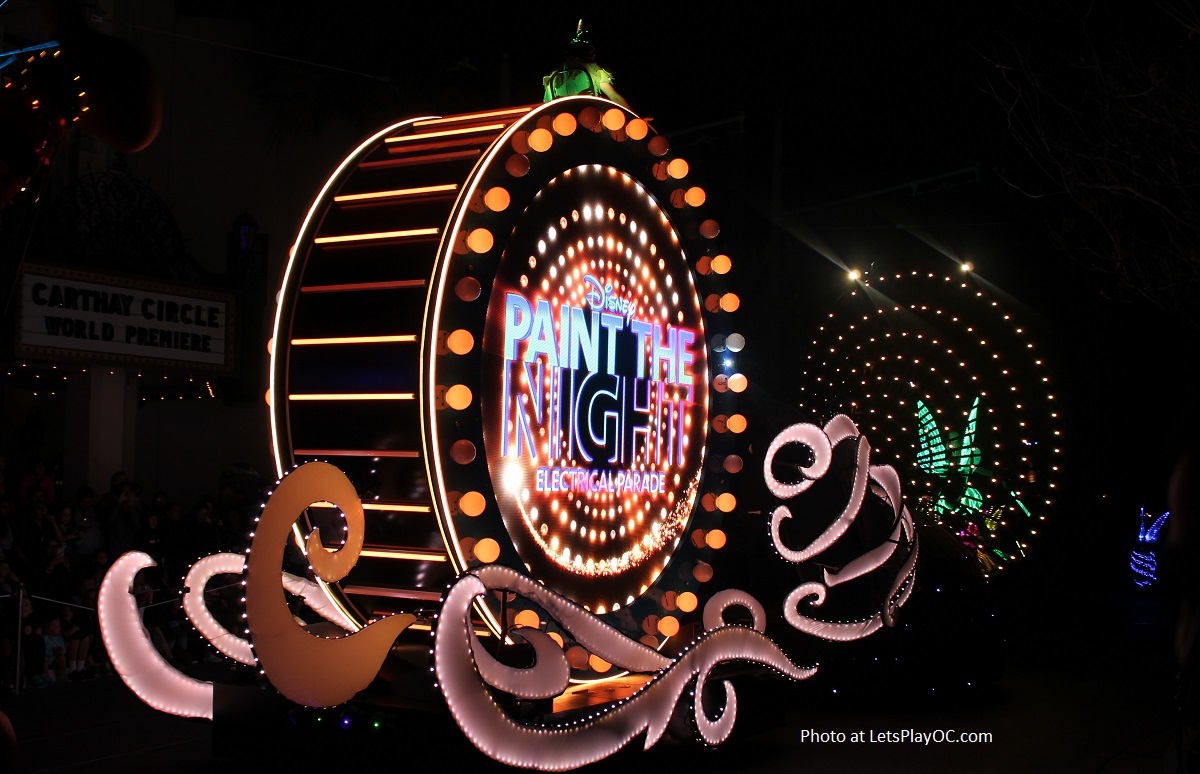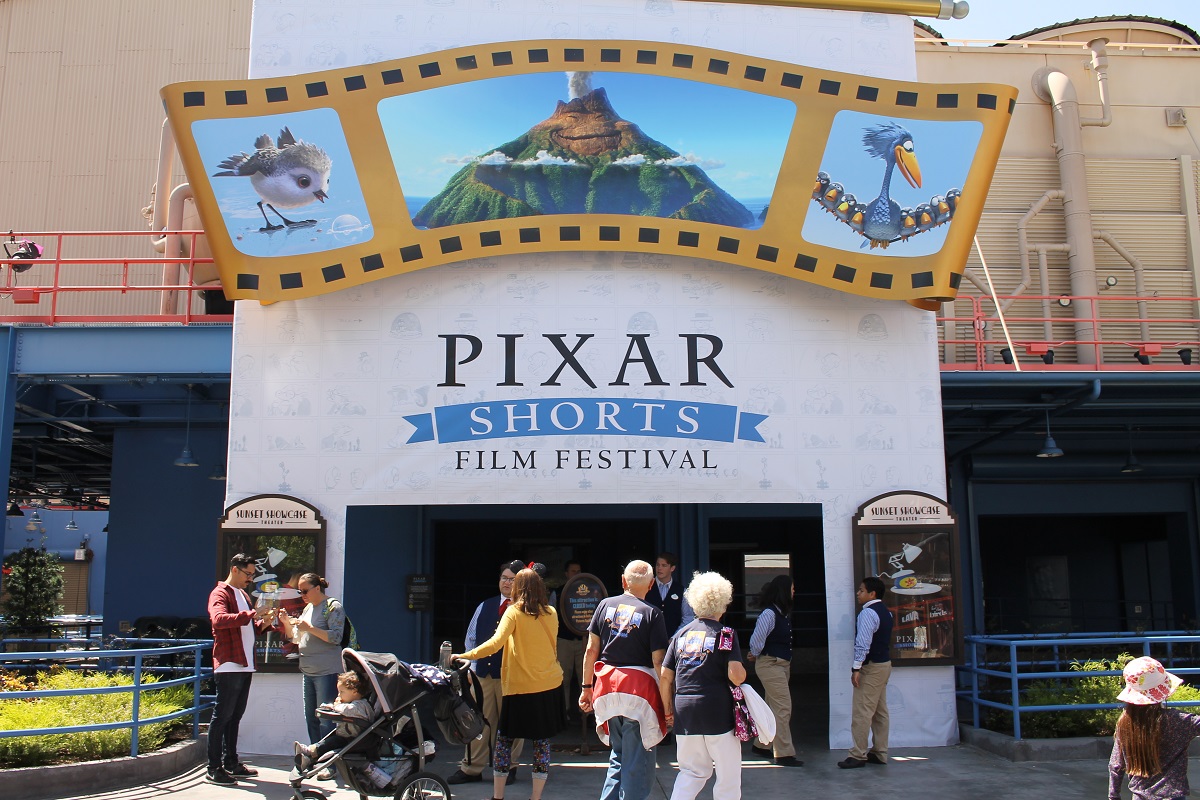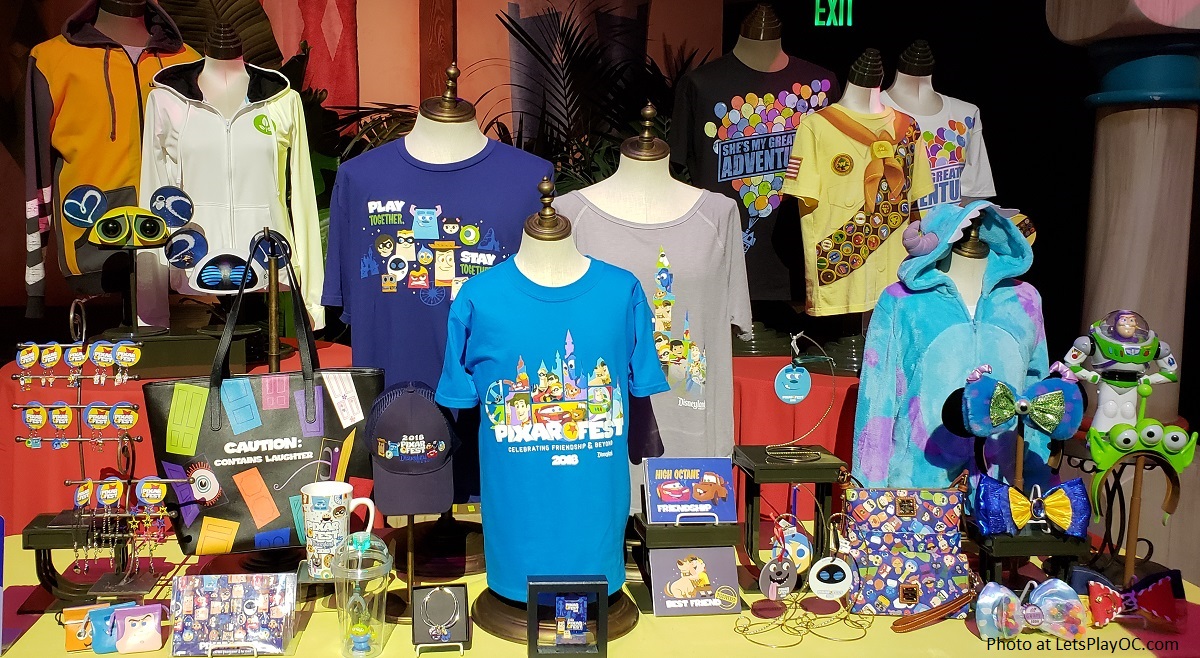 Disneyland
1313 Disneyland Drive
Anaheim, California
(714) 781-4565
disneyland.disney.go.com
Coming Soon!
Coming Summer 2018, PIXAR PIER at Disney California Park will feature the new Incredicoaster inspired by Disney•Pixar's "The Incredibles."
Special Offer!
Southern California Residents may save up to 25% on select multi-day tickets when they experience Pixar Fest before May 24th. Learn more at Disneyland.com/SoCal.