Great Wolf Lodge in Garden Grove? It's going to take a while to share everything they offer, but I'm going to start this series with a
Mommy and Me Spa Afternoon
at
Scooops Kid Spa
. Sometimes you need to make a little time to celebrate being a girl, wear tiaras, and feel like a princess. Needless to say, I was the best auntie of the day, because our mani's and pedi's came with an ice cream treat at the end.
Hint: It's open to the public! You don't need to be hotel guests to experience Scooops and the first two hours of parking is free with validation.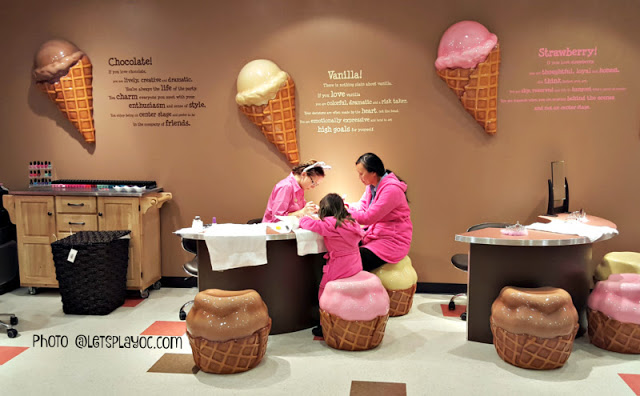 For our appointment, w
e all borrowed their pink bath robes, picked out our nail polish, and wore tiaras. (The nail polish and the tiaras were ours to keep.) Then they walked us over to the counter to pick out our bath bombs, sugar scrubs, and massage lotions in scented flavors like Chocolate, Strawberry, and Vanilla.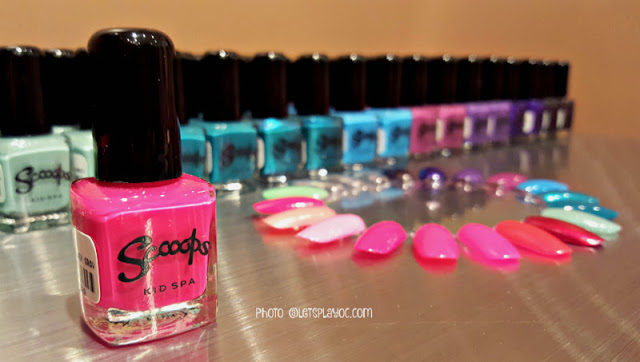 Another fun service they offer is Sprinkled in Scooops. For $9.99, your girl can get some pretty primping for about 15 minutes. Seated at a vanity table, she'll wear a Princess Sash and tiara while they apply ice cream scented lotion, spray hair scent, and apply lip gloss. The best part is she gets to keep the tiara and sash!
www.greatwolf.com/southern-california
Ice Cream Manicure $44.99
Ice Cream Pedicure $49.99
Mani/Pedi Combo $74.99
Mommy & Me Pedicure $79.99
Princess Experience $89.99 (includes mani or pedi, spa wrap, hair brush, lotion)
Neapolitan Combo $94.99 (includes mani, pedi, and facial)
Chocolate Covered Organic Facial $39.99
Sprinkled in Scooops $9.99 (see above for details)
Note: Pricing does not include tax and gratuity. Please call for most updated information.