Ready to celebrate "Seasons of Fun" at Knott's Berry Farm? Knott's is kicking off a PEANUTS Celebration! Now for a limited time, you can step inside the pages of a Charles M. Schulz comic strip for unique photo ops and enjoy PEANUTS inspired decor, new character experiences, live shows, exclusive merchandise and themed treats! It's available weekends beginning January 27th through February 25th (+President's Day on February 19th). Here's where you will find them all!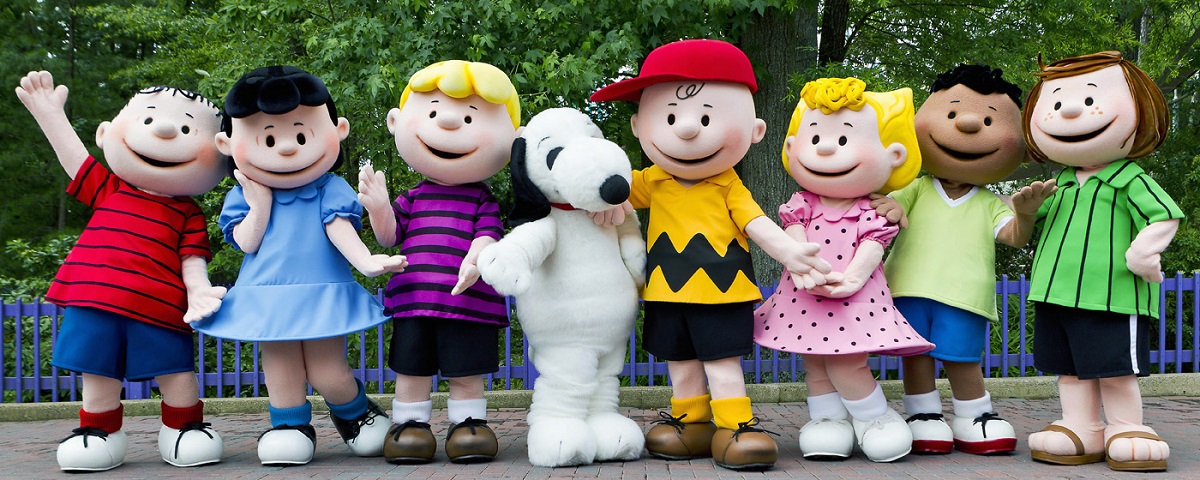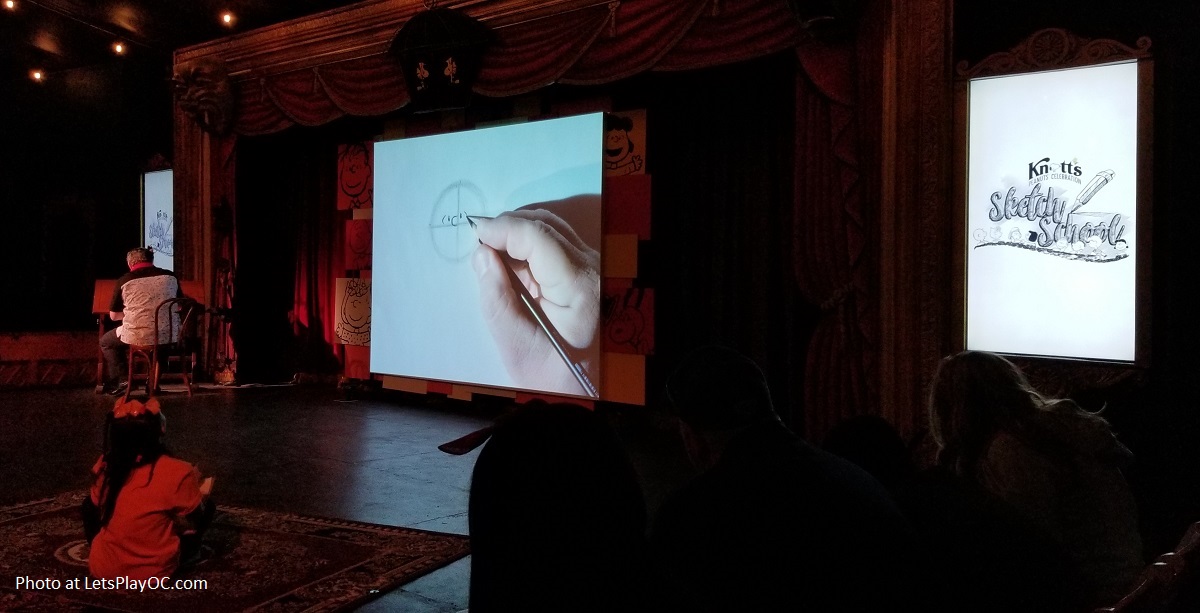 ENTERTAINMENT!
Kite Eating Tree Scavenger Hunt! AARGH! Charlie Brown has lost all his kites to the kite eating trees. Look around the park for red, yellow, pink, and blue ones. Can you find them all?
Peanut's Sketch School (Bird Cage Theatre): Learn how to draw a PEANUTS character with a resident art teacher who will provide step-by-step instructions on how to draw the perfect PEANUTS masterpiece. After class is dismissed, a special showing of a classic PEANUTS television special will be shown in the theatre.
Peanuts Cowboy Jamboree (Calico Park): Franklin and Linus are on a Western escapade as they transform into cowboys in the new PEANUTS Cowboy Jamboree at Calico Park. The boys are looking to challenge guests with some of the rootinest, tootinest games in Calico.
"The Music Goes Round and Round" (Calico Mine Stage): During the day, Sally and Schroder will host a retrospect of music where they'll have the audience dancing in the aisles.
Woodstock's Musical Festival (Calico Mine Stage): At nightfall, the stage transforms into a musical extravaganza as the park. The musical event will feature the Peanuts Gang joined by the family-friendly indie band The Jelly of the Month Club, performing a high energy rock concert for the whole family.
Lucy and Charlie Browns's Balancing Act (Camp Snoopy Theatre): An all-new show where Lucy and Charlie put their talents to the test in Lucy and Charlie's Balancing Act.
Lucy & Sally's Fiesta Fantasy (Fiesta Plaza Stage): Uncover hidden fun as Lucy and Sally venture into a journey south of the border with colorful dancing of Mexico. Lucy and Sally's Fiesta Fantasy will bring lively music, traditional costumes and live performances to the Fiesta Village stage.
Pigpen's Pigpen (Livery Stable): Everyone's favorite messy pal, Pig Pen will be making his debut as he hosts a special meetup at the Livery Stables with some of his favorite animal friends.
Trip to Beagle Bonanza (Grand Sierra Railroad): Celebrate with the PEANUTS Gang as they head to the Beagle Bonanza in this new ride overlay.
One-of-a-Kind Photo Ops (Main Entrance & Camp Snoopy): One-of-a-kind photo opportunities is available throughout the park allowing guests to pose alongside their favorite characters or step into a PEANUTS comic strip to create a unique and lifetime memory. The vibrant décor will include full size comic strip props like Charlie Brown's kites and the iconic kite eating trees which will adorn the park's pathways. Guests will have the chance to meet with the beloved PEANUTS characters throughout the day as the characters appear at unexpected locations for special interactions.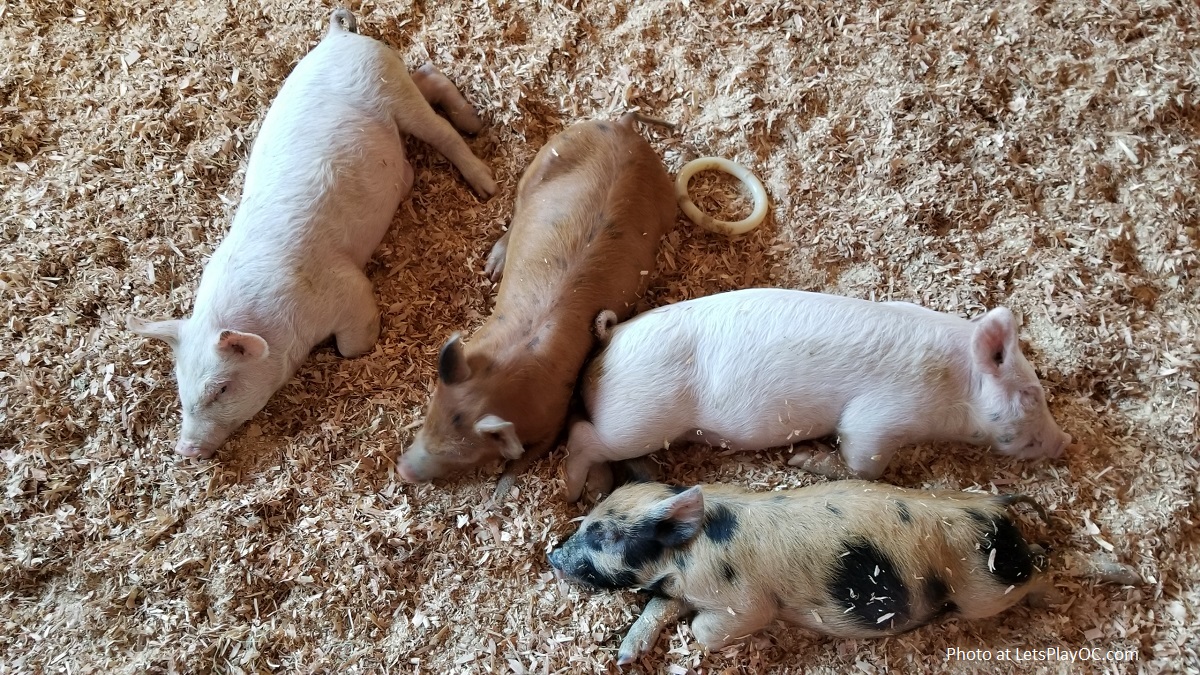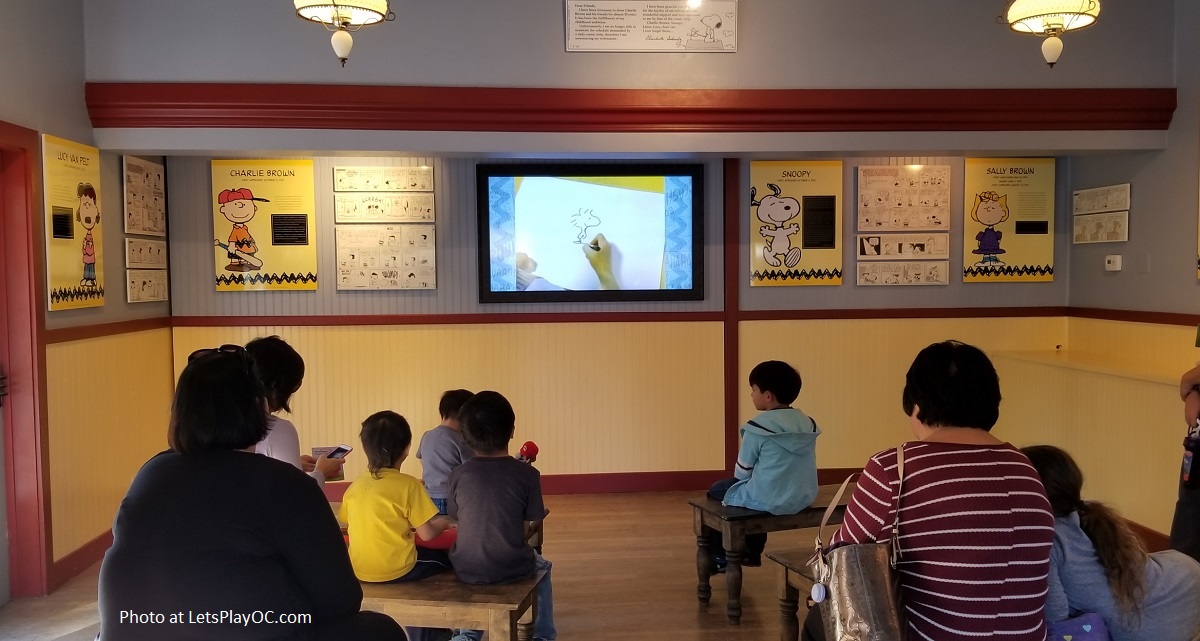 THEMED FOOD!
If you go because of the food, you will be in for a surprise. You'll find a Peanut Butter Funnel Cake (because Hello, it's a PEANUTS Celebration), lots of Charlie Brown treats like brownies, marshmallow pop, rice krispy square, cotton candy, cupcakes, cookies, chocolate dipped apples, bundt cakes, a peanut butter moon pie, frozen banana, chocolate dipped strawberries, fruit loops crisp bar and more!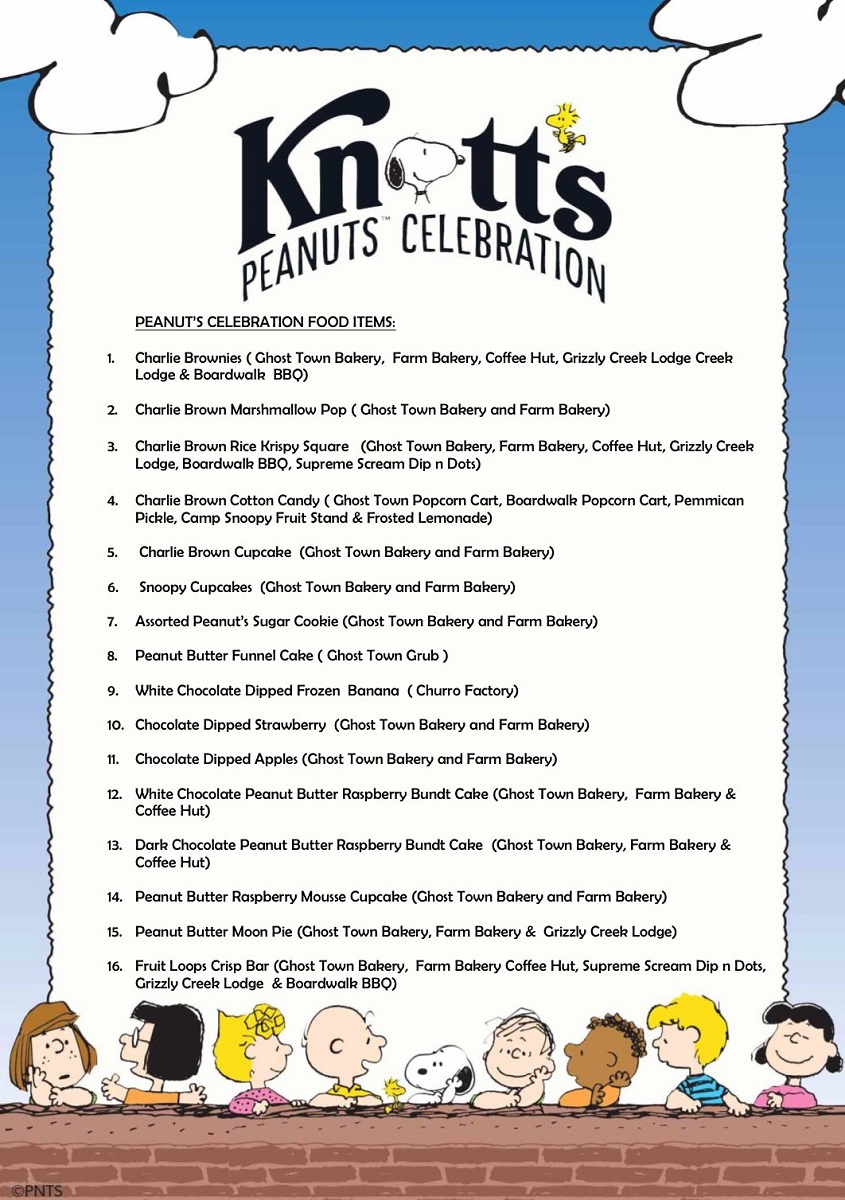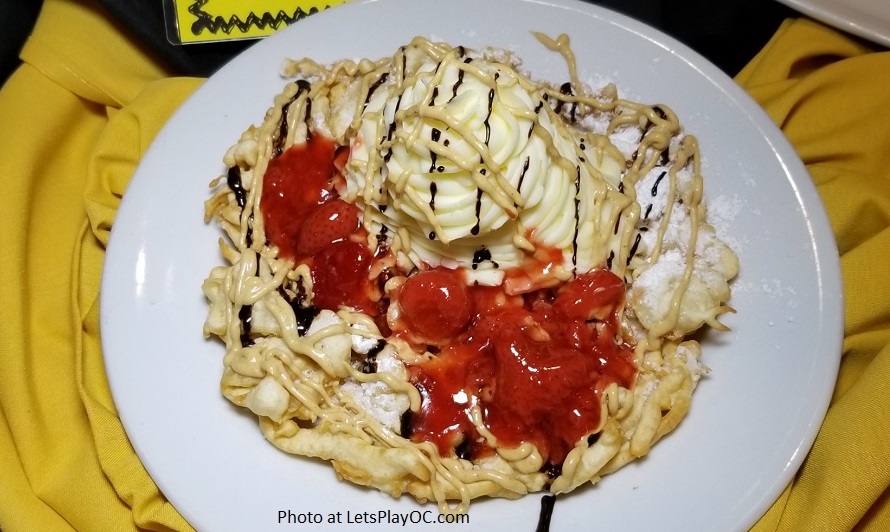 Seasons of Fun Season Pass!
Enjoy this and more to come with a 2018 Season Pass! A Regular Season Pass includes unlimited admission in 2018 to Knott's Berry Farm with no blackout dates, and a Gold Season Pass includes unlimited admission in 2018 to both Knott's Berry Farm and the newly expanded Knott's Soak City Waterpark with no blackout dates. Regular passes are just $94 or six easy payments of $15.66 and Gold Passes are $113 or six payments of just $18.83. These offers end April 8, 2018. Applicable taxes and fees apply online. Payment plans are only available at online.
THIS IS A SPONSORED POST.
Knott's PEANUTS Celebration
January 27 – February 25 Weekends
Knott's Berry Farm
8039 Beach Blvd
Buena Park, CA
(714) 220-5200
www.knotts.com
For more information about Knott's Berry Farm, please visit their website or download the Knott's Berry Farm app for your smart phone. Join the conversation using the hashtag #KnottsPeanutsCelebration