Disclosure: We received media tickets for reviewing purposes.
This week, we went to opening night of CHICAGO at Segerstrom Center for the Arts! It was the perfect setting for a Girl's Night Out or a Date Night. As soon as the curtains opened and All that Jazz started playing, I knew my girlfriend and I were going to have a blast!
I am a dance buff and the music and choreography had me at the edge of my seat. I wanted to join them onstage and dance in the Bob Fosse style. Can I just say – I was practicing my jazz hands even after the show ended on my way home?
Get ready for a very entertaining and sexy night…you can't miss that Cell Block Tango… Uh uh.
The cast of CHICAGO. Photo by Jeremy Daniel
Pre-Show Activities (offered one hour before the show):
As we anxiously awaited for the show to start, we were able to have a little taste of the 20's. Who doesn't like live music? The Side Street Strutters Jazz Band, a themed jazz club right out of 1920s Chicago, was jazzing it up over at the "The Onyx Club" (located at the Fire Bird Cafe of Segerstrom Hall).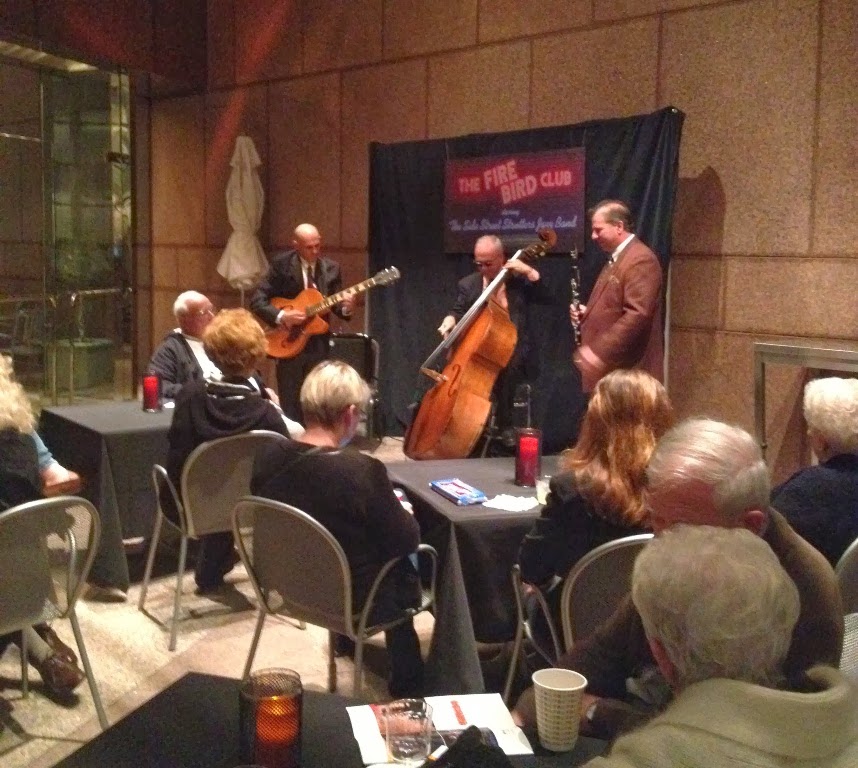 here. My friend and I enjoyed cocktails.
There is also a timeline available of the musical production as well as fun facts about CHICAGO.
About the Musical:
CHICAGO takes us back to the roaring 1920s, with the story of Roxie Hart, a housewife and nightclub star who murders her secret lover after he threatens to leave her. Trying to escape prison, Roxie has something up her sleeve. This will probably involve tricking the media and her rival cellmate, Velma Kelly, by hiring Chicago's slickest criminal lawyer to transform her malicious crime into sensational headline news.
CHICAGO is now performing at Segerstrom Center through February 2nd!
Segerstrom Center for the Arts – Segerstrom Hall
600 Town Center Drive
Costa Mesa, CA
(714) 556-2787
SCFTA.org
Tickets – Start at $29
PERFORMANCE TIMES:
Tuesday – Friday at 7:30 pm
Saturday at 2:00 pm* and 7:30 pm
Sunday at 1:00 pm and 6:30 pm
*Note: The 2:00 pm performance on Saturday, February 1st will include audio description, open captioning and sign-language interpretation.
Thanks, CHICAGO and Segerstrom Center, for a memorable Girls Night Out!

___________________________
A review by Carolina Gonzalez. Carolina is a newbie in LA ready to discover all the hidden jewels this city offers. Carolina loves life, travel, volunteering, ballet, theatre, fashion and desserts – oh yeah! You can follow Carolina on Instagram and Twitter @CaroinLAcity.







Disclosure: We received media tickets for reviewing purposes. All opinions are our own. All images copyrighted and used with permission.