The Aquarium of the Pacific in Long Beach California is home to more than 11,000 animals. If you're still looking for something to do this summer, the Aquarium is offering discounted admission on select nights in August for those who wish to visit during Discounted Summer Late Nights for $14.95 after 5:00 pm. The entire Aquarium except Lorikeet Forest will remain open until 8:00 pm (see available dates below). Guests can explore the new Tentacles and Ink exhibit featuring a day octopus, see the baby seal, and dive into the Aquarium's 20th anniversary celebration with new films, selfie stations, contests, and more. Additional nights will be added throughout the summer. Guests can also delve into the Aquarium's three main galleries highlighting the waters of Southern California and Baja, the Northern Pacific, and the Tropical Pacific and outdoor exhibits, including the interactive Shark Lagoon, and Ray Touchpool. The Coffee Cart will be open for guests to purchase snacks, light dinners, and drinks. The Pacific Collections store will also be open for shopping.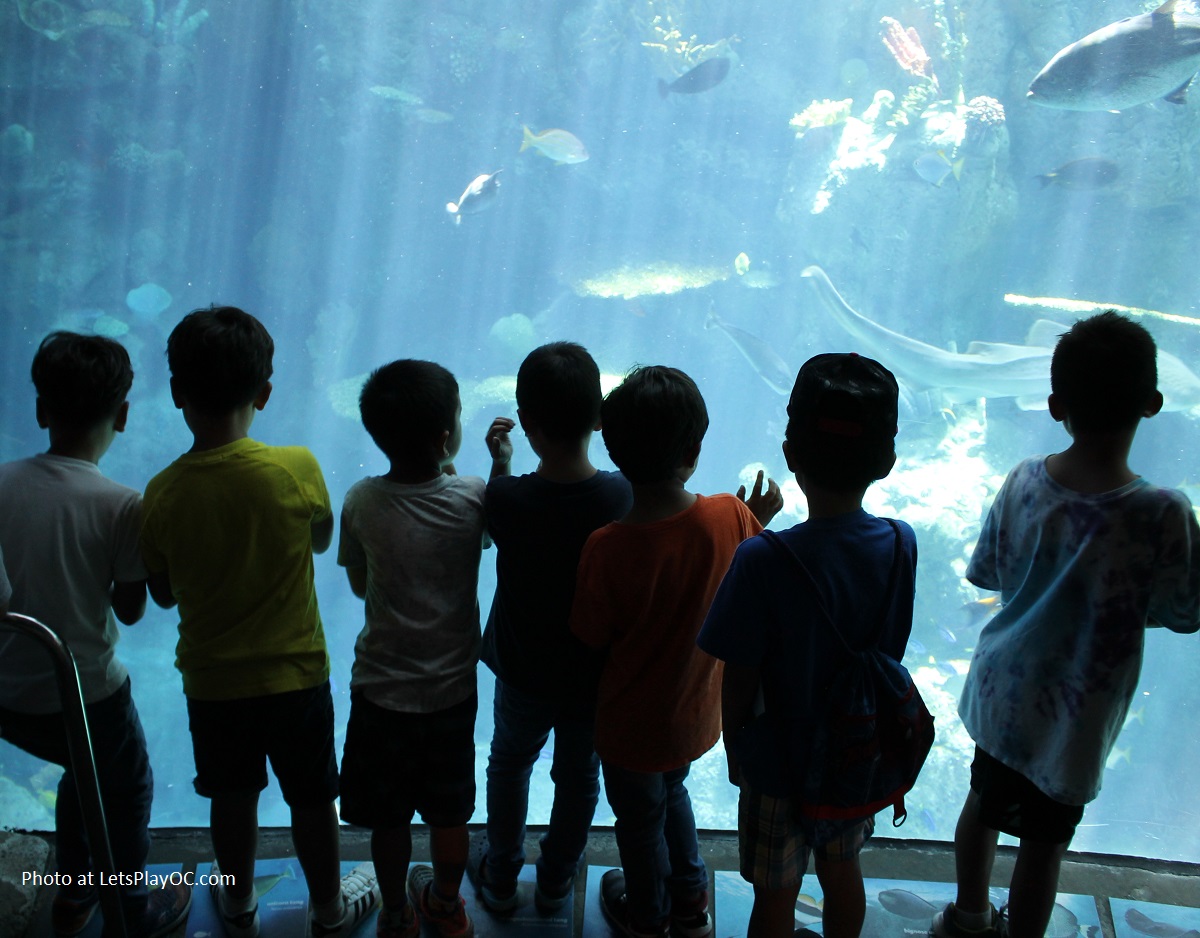 Discounted Summer Late Nights
Aquarium of the Pacific
100 Aquarium Way
Long Beach, CA 90802
(562) 590-3100 or visit the event page here: www.aquariumofpacific.org/events/info/late_nights/
ADMISSION:
$14.95 per person and free for Aquarium members and children under age three.
DATES:
August 1, 2, 3, 5, 6, 7, 8, 9, 12, 13, 14, 15, 16, 17, 19, and 26, 2018, from 5:00 p.m. to 8:00 p.m.
Labor Day Weekend Discounted Late Nights also available: September 1 and 2, 2018, from 5:00 p.m. to 8:00 p.m.
Special Discounted Late Nights
The following late nights are in celebration of different themes, cultures, and seasons that may offer additional programming. Click each one for specific event descriptions and pricing. Please click-through for details and availability. These events are separate from Discounted Late Nights and do not occur on the same evenings.
Night Dive 18+
Just $17.95 on Fridays June 15, July 20, August 24
Night Dive is an adults-only event with local bands rockin' out right next to the fish, DJs spinning in the Aquarium's galleries, inspiring works of art, cocktails and drinks, and tasty bites from food trucks. Turn up and take it all in!
July 4th Late Night & BBQ
5:00 pm-10:00 pm
Celebrate Independence Day with the red, white, and blue fish at the Aquarium of the Pacific. Families will be able to witness the ambiance of the Aquarium at night and get a fish-eye view of the Queen Mary fireworks display. Wave the flag, watch the fireworks, and enjoy some freshly grilled BBQ with the Aquarium of the Pacific. You'll also be able to journey inside the Aquarium to see wonders of the sea until 10:00 p.m.
Free Shark Lagoon Nights
On select Friday evenings, Shark Lagoon is open to the public from 6:00 p.m. to 9:00 p.m. Guests will have the opportunity to touch bamboo sharks and see large sharks such as sandtigers as well as rays in the Aquarium's Shark Lagoon. Click here to view the Shark Lagoon Night schedule. Shark Lagoon Nights and Discounted Late Nights do not occur on the same evenings.