Knott's Berry Farm has two new shows, and they brought back Wild West, Ghost Town Alive!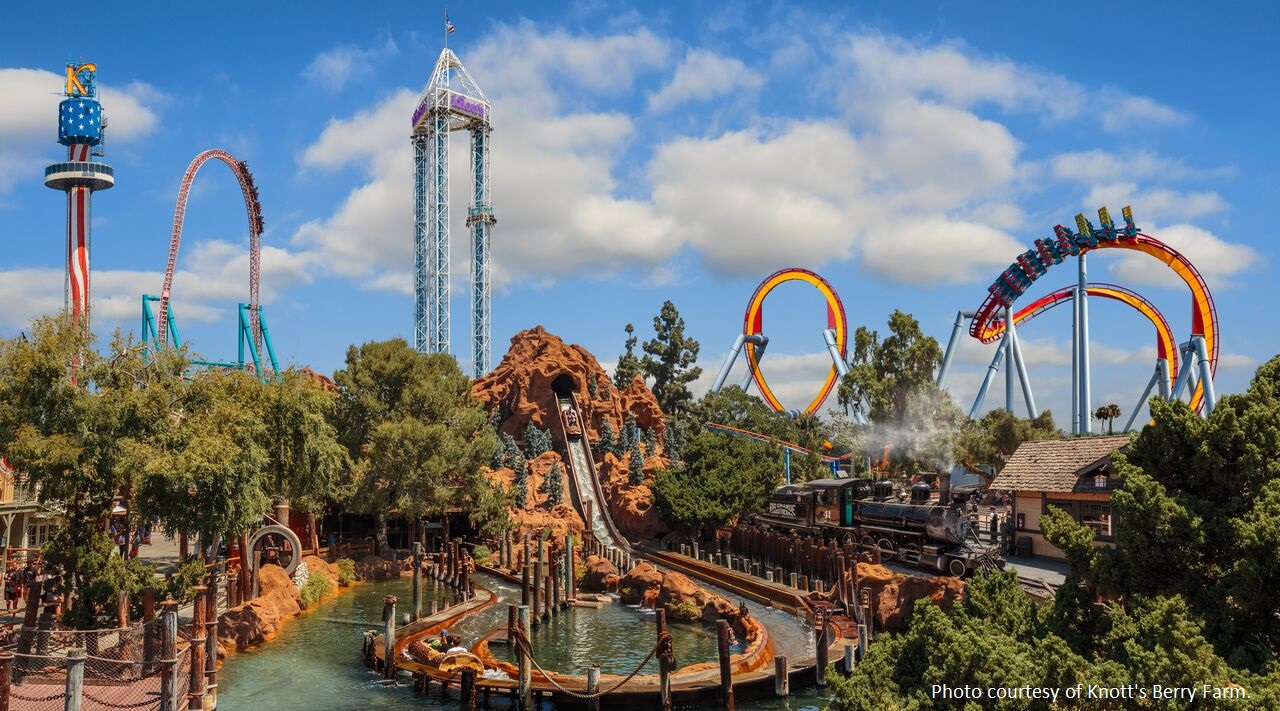 Ghost Town Alive!
On select days through September 3rd, visit the townsfolk of Calico for western adventures that will evolve after you unlock each mission. No two stories will be the same as each guest interaction changes the story-line. Do as many or as little as you want. They will have you running all over town, but you'll love it because you're the star of the show! This summer everyone in Calico has gold fever! You can read up on it in the Calico Gazette (their daily paper). It also has a schedule of all the activities in Ghost Town.
Hint: Take your group and stop into the Barber Shop to get your free mustaches. There are several styles to choose from (Pencil, Handlebar, Bushy and Walrus). It will have you laughing out loud.
More Activities:
10:40 AM – Hoop and Stick Race at the School House
11:30 AM – Shootin' Contest at the Shooting Gallery on Main Street
12:40 PM – Bucket Brigade Race at the Fire Wagon on School House Road
1:40 PM – Bingo at Town Hall
2:00 PM – Pony Race in front of the Barber Shop
4:30 PM – Election for Mayor held in the Calico Town Hall
4:40 PM – Whiskerino Contest at the Barber Shop
5:30 PM – A special Hoe Down takes place at Calico Park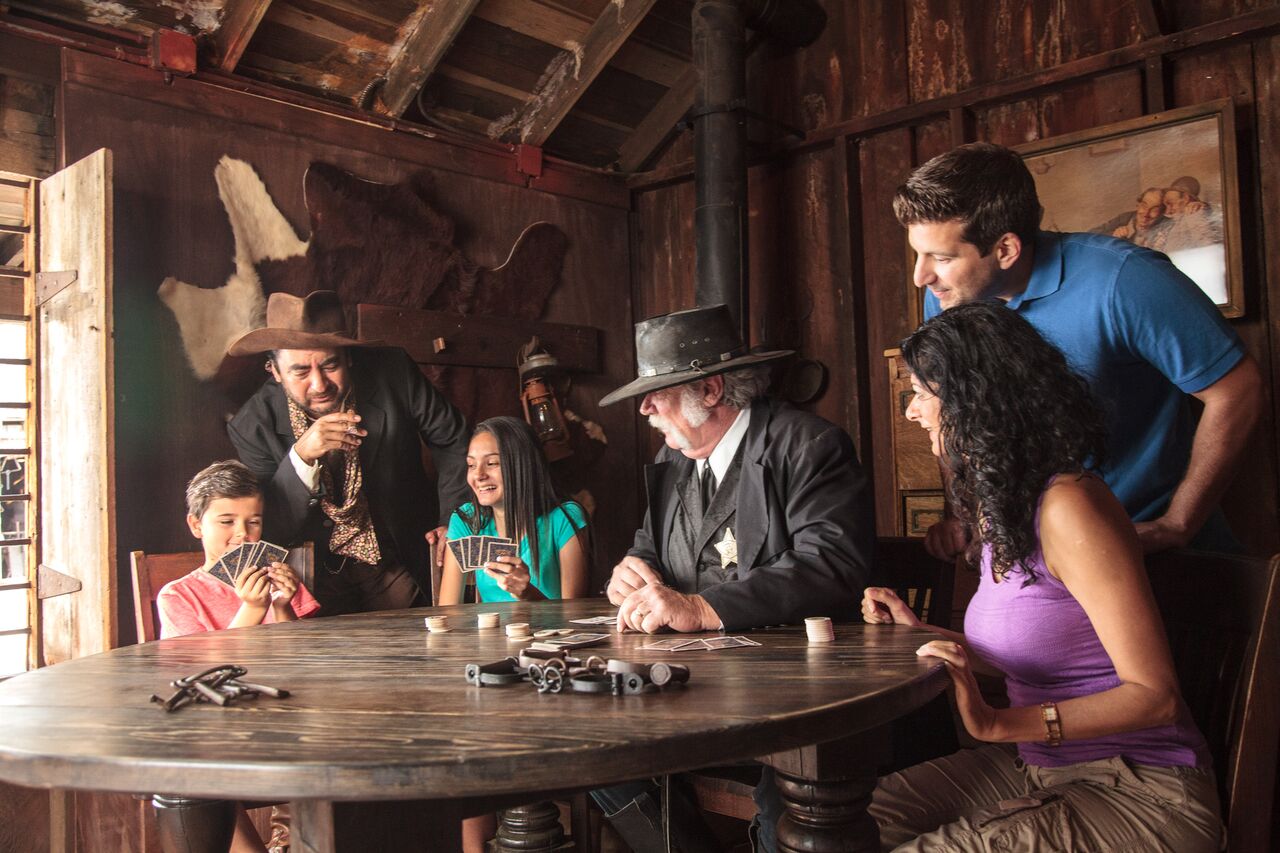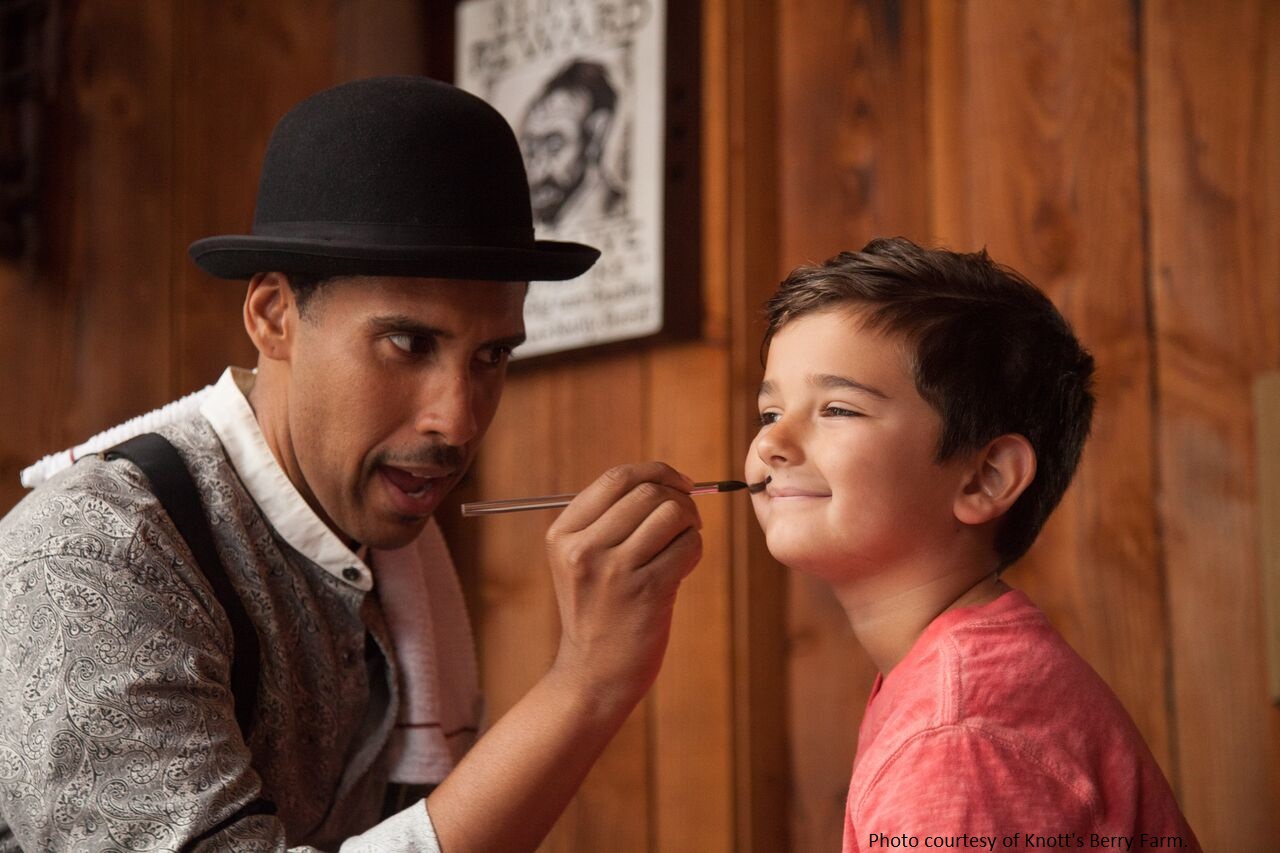 New Shows!
"Beach Blanket Beagle" at Charles M. Schultz Theatre is a musical dance party with classic beach comber tunes of the 60's and 70's, and stars the coolest beagle around, Snoopy! Showing select days June 9 – August 19.
"Calico's Mountain Jamboree" at the Calico Mine Stage is a stunt-filled spectacle featuring the rivalry between the Timber Mountain Loggers and the Calico Miners set to an upbeat soundtrack and comedy plug-ins. Showing select days June 9 – August 19.
Entertainment Show Guide
Whether you are there for the roller coaster rides, food, shopping, or the shows, you'll want to get the most of your day by grabbing an Entertainment Show Guide upon arrival. Here are examples of what's going around the park. They update it weekly.
Knott's Berry Farm
8039 Beach Blvd
Buena Park, CA
(714) 220-5200
www.knotts.com